Emirates College Of Health Sciences And Technology (ECOHSAT) started as a private casual discussion in 2014 which blossomed into a professional health care training institution for training global healthcare professionals for service in 2015. The College commenced with Dental Therapy, Pharmacy Technician and Community Health courses with well-equipped laboratories and demonstration room for students practical having met the criteria of corporate affairs commission (CAC), National board for Technical Education (NBTE) other professional regulatory bodies including Kano State Ministry of Health.
Presently there are eight (8) schools in the college offering professional diploma (PD), national diploma (ND) and higher national diploma (HND) certificates which includes Community Health Sciences, Dental Health Sciences, pharmaceutical health sciences, medical laboratory sciences, Environmental health sciences, Nutrition and dietetics, Health records information, general and applied remedial studies.
Furthermore, in the year 2020 another major milestone was recorded as Emirates College of Nursing Sciences (ECONS) began operation after receiving approval from the Nursing and Midwifery Council of Nigeria (NMCN) to run Professional Diploma courses in Basic Nursing and Midwifery.
In the college's bid to continue providing standard and qualitative education it entered an affiliation and signed a memorandum of understanding (MoU) in the year 2021 with Kwara State University, Malete  (KWASU) which was approved by Nigeria University Commission (NUC) to run Bachelor of Science degree programs in Public Health, Community Health, Environmental Health and Medical Laboratory Science.
The college has a primary health care center (PHC) and a dental clinic which serves as a training and research ground for students, staff and also for the community in Kano State as required by regulatory/professional bodies. A state of the art ultra-modern information communication technology (ICT) facility is also fully operational for use for both students and general public, the ICT facility is currently serving as a center for Joint Admission and Matriculation Board (JAMB) Examination with a capacity for 500 candidates at a time. A modern recreational sport facility sits at the center of the college which serves as a platform for annual inter department sport competitions among others.
In keeping up with clinical practice/student industrial work experience scheme (SIWES), the college have a valid memorandum of understanding (MoU) with a good number of standard medical and dental facilities within and outside Kano State such as Aminu Kano Teaching Hospital (AKTH), Kano State Ministry of Health/Hospital Management Board (KSHMB), Primary Health Care Management Board (PHCMB), Murtala Muhammad Specialist Hospital Zone 6 (MMSHZ-6), Imam Wali General Hospital (IWGH), Abdullahi Wase Specialist Hospital (AWSH), Sir Sunusi Hospital (SSH), Waziri Shehu Gidado Specialist Hospital (WSGSH) and a host of primary healthcare centers in Kabuga, Gwagwarwa, Hotoro,  Madobi and Sharada, Others are Kano State Ministry of Environment, National Orthopedic Hospital Dala (NOHD), Brigade Medical Center (BMC), Bayero University Health Services including several reputable private hospitals.
We are creative thinkers and leaders; and we are proud to call ECOHSAT the Citadel of Healthcare Professionalism. We represent more than 28 states in Nigeria, our students value and uphold an inclusive culture built on mutual respect and discipline. Together, we cultivate an atmosphere in which we can learn from each other and work towards a greater and successful environment.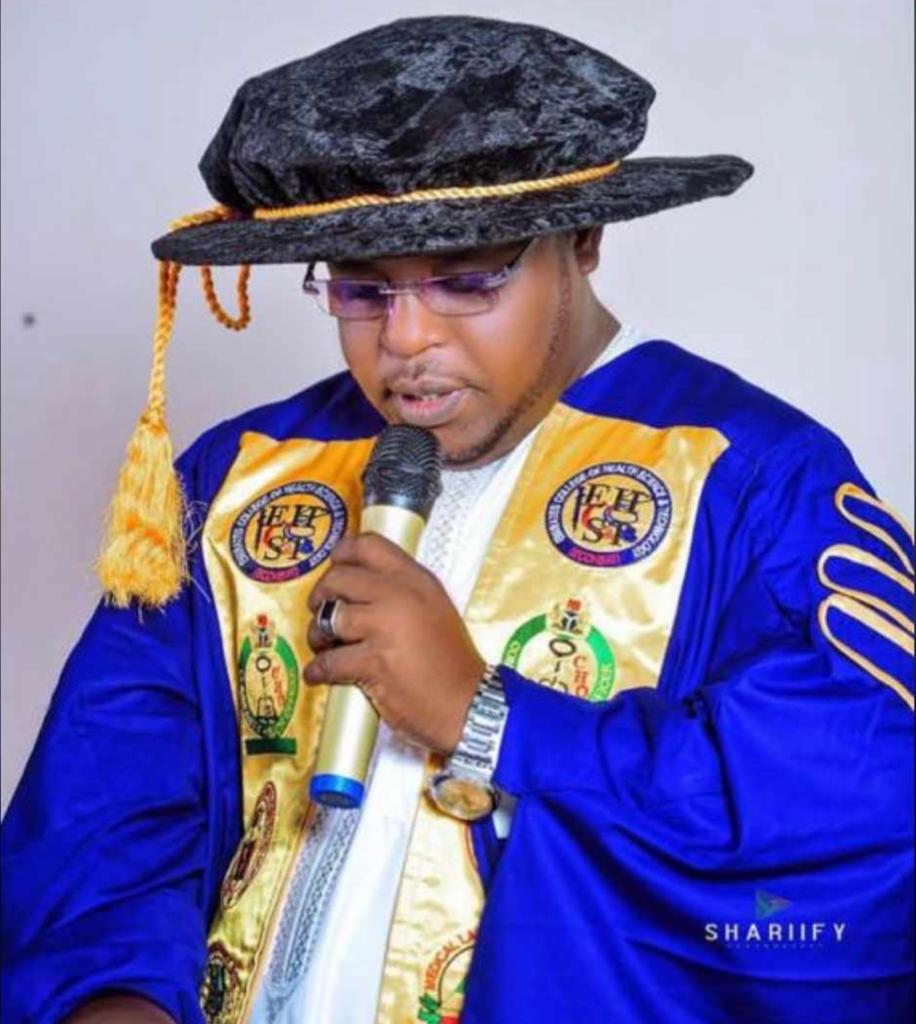 Before you become a leader, success is about personal growth but when you become a leader success is helping others to grow
Champion School at a Glance
To be a center of excellence for providing qualitative healthcare training for enhancing health promotion, diseases prevention and control in Kano State.
To be a role model in providing qualitative education and training in health care service in Nigeria and beyond.
The college hinges on institutionalizing practical oriented academic and professional broad based platform for facilitating the acquisition of skills in areas of public health care practice and service delivery.